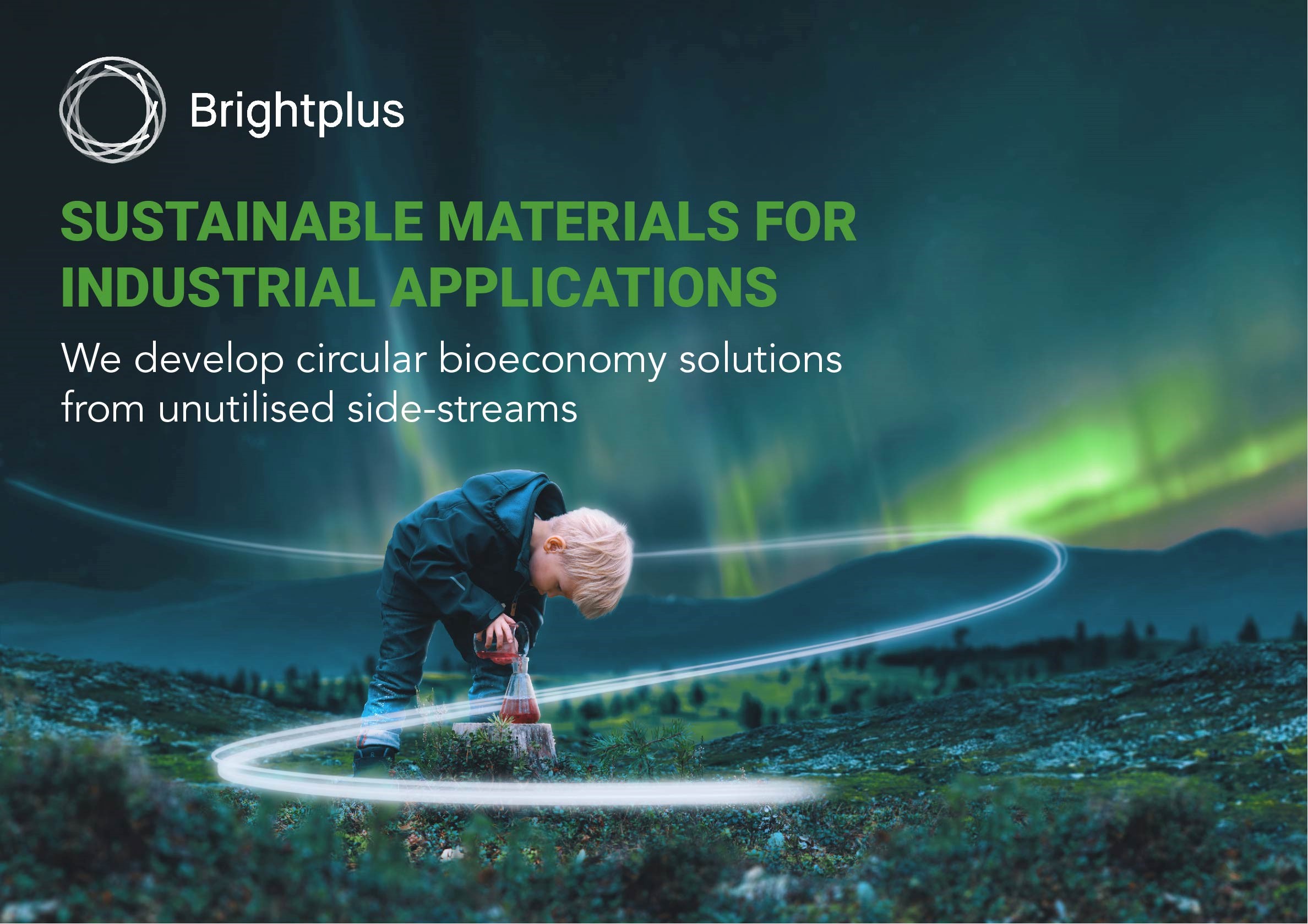 Brightplus is a leading Finnish biosourced materials company. They create reusable, recyclable and biodegradable side stream material solutions with their deep tech visionary chemistry. Their unique offering ranges from liquid coating solutions to plastic replacement materials.
Brightplus with its accountable arctic spirit supports leading global manufacturers and major brands in packaging, consumer goods, agriculture, architecture and leisure to achieve their sustainability goals.
Brightplus has a highly experienced team that works closely with its customers to co-create innovations that seamlessly comply with their existing processing methods and requirements.
Product Portfolio – Brightplus™
BrightBio® Liquids
BrightBio® Solids
BrightBio® Coatings
LOMIU – ABS Replacement