Product Focus – Taro Plast – Halogen Free Polypropylene Compounds

Polypropylene Haiplen & Nilene
Flame Retardant Halogen Free Compounds
Leading Italian Compounder Taro Plast S.p.A. have been producing halogen free flame retardant polypropylene compounds specifically designed for the E/E market sector for a considerable time. Taro Plast's expertise is demonstrated from their impressive line up of copolymer and homopolymer grades (unfilled, mineral filled & glass fibre reinforced) with many having UL94 approvals across all colours.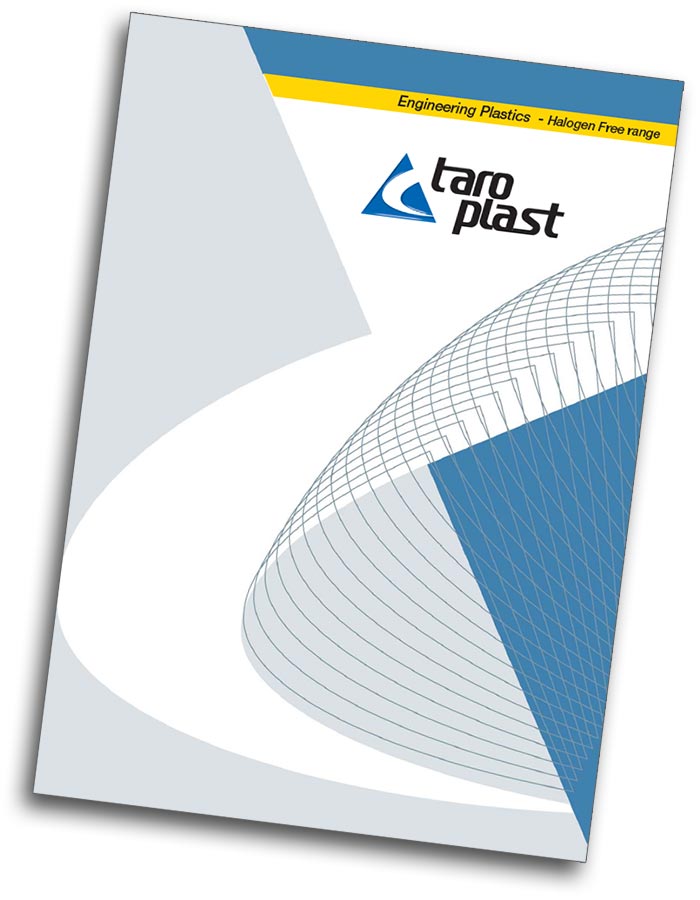 Polypropylene Homopolymer Grades
Polypropylene Copolymer Grades
HAIPLEN EP80 Y2
Unfilled medium viscosity, UL94 V2 approved all colours at 1 mm – UL746 A (HAI, HWI and CTI ratings). GWFI and GWIT ratings approved.
 NILENE E V0 LSZH
Unfilled, UL94 V0 all colours approved at 1.6 mm, halogen free according to EN 50642
 NILENE E V2 LBAF
Unfilled, good mechanical properties, low halogen content, Antimony Trioxide free. UL94 V2 all colours approved at 0.8 mm.
February 7, 2020
Categories: