Product Focus – LG CHEM – PC/ABS LG LUPOY COMPOUNDS

From LG Chem's European compound facility in Wroclaw, Poland, Imagro UK distribute the full range of injection and extrusion PC/ABS compounds under the brand name LUPOY®.
LUPOY® offers the best properties of PC (high heat, high impact, tensile strength and flame retardant properties) with those of ABS (better processability, impact strength at low temperatures) to create a highly versatile engineering polymer with multiple application uses within the E&E, and automotive industries.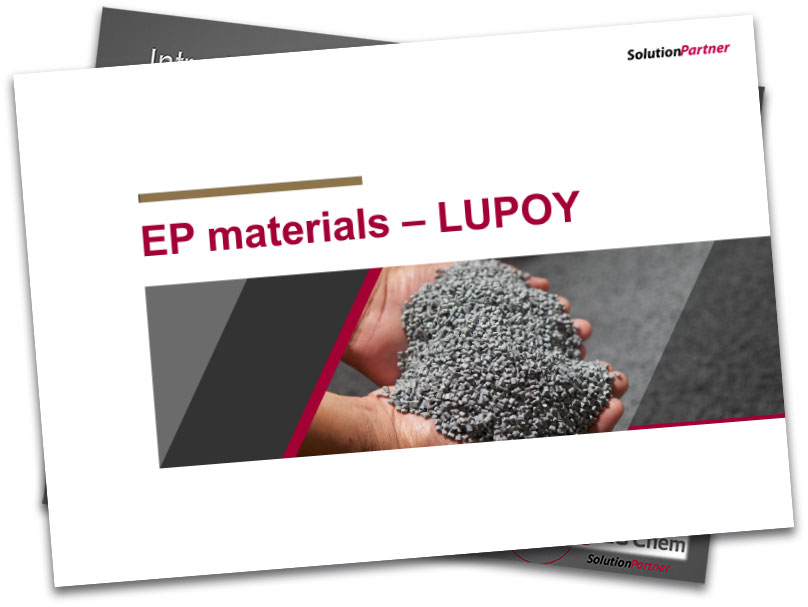 PC/ABS LG LUPOY® PORTFOLIO
LUPOY® grades are available with the following key properties:
Food contact
Low & high gloss
High impact
Heat resistant
F/R (Halogen-free V0 UL94)
Paintable & non-paintable
Railway standard approval (R22 & R23 EN45545-2)
High flow
Low warpage
Weather resistant
Glass fibre
EPEAT (post-consumer recycled)
Metal plating
Chemical resistant
Grades are available in natural, black and custom colour options.
All coloured flame retardant compounds are certified to UL94.
Global OEM approvals exist for several grades.
Please contact us to discuss your material requirements in more detail where a member of our Sales Team will provide information on applicable LUPOY® grades for your enquiry.
April 6, 2020
Categories: