Product Focus – PMMA & SMMA from LG MMA

PMMA & SMMA
A range of standard & high impact grades for injection/extrusion are available, including LED Diffusion options
PMMA is a synthetic resin mainly composed of MMA (methylmethacrylate) monomer. With its excellent transparency, weatherability and colourability this polymer is widely used for automotive and electronic parts as well as point of sale applications.
High transparency (transmits more than 92% of the visible ray area)
Outstanding scratch resistance & high surface hardness
Excellent weatherability (AMECA)
FDA Approvals
SMMA is a transparent copolymer based on MMA and SM (Styrene Monomer). It has similar optical and transparency characteristics to PMMA but offers an advantage over PMMA for food and cosmetic containers due to its outstanding chemical resistance to solvents i.e. alcohol.
Optical properties akin to PMMA, high transmission & low haze
Excellent processability
Low residual stress in moulded components
Better moisture absorption rate compared to PMMA
Higher temperature & humidity properties compared to PMMA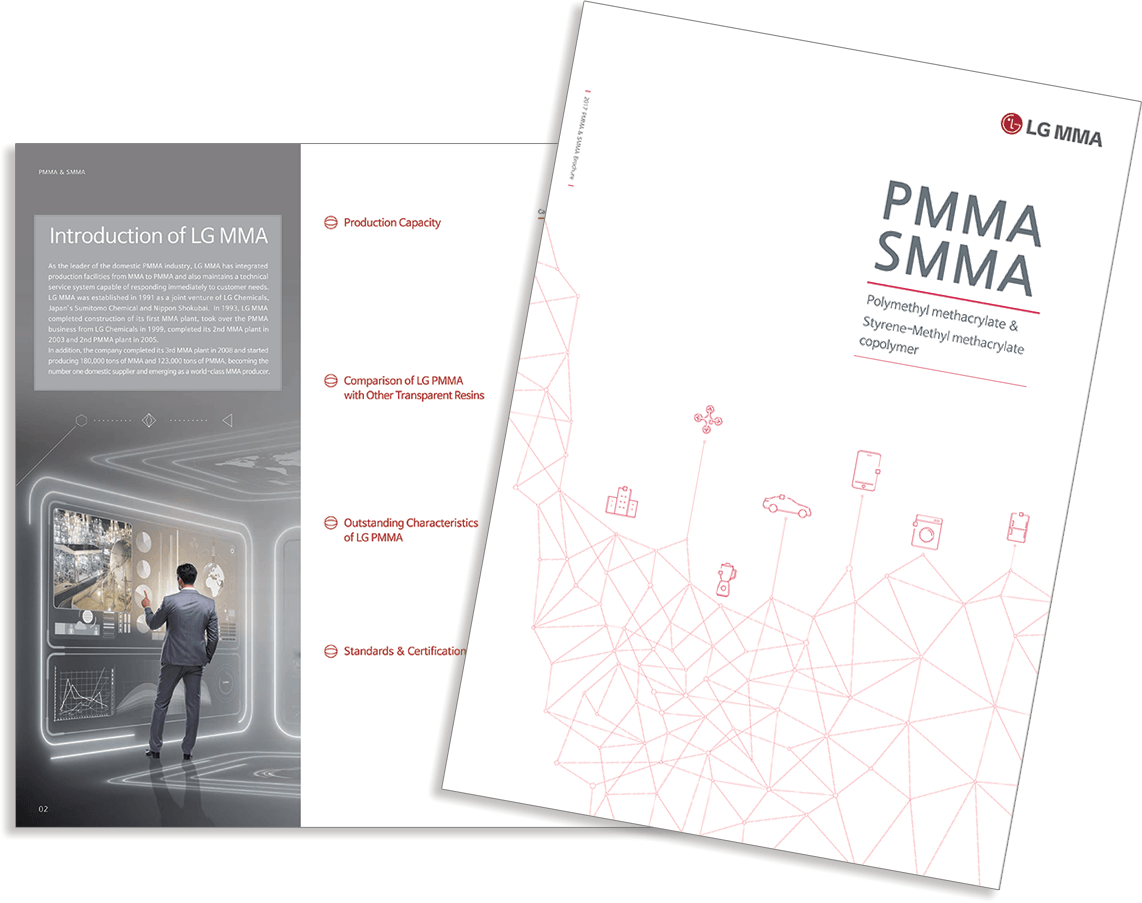 December 10, 2019
Categories: